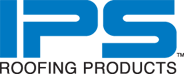 RetroFit Insert Roof Drains
Product Description and Features
Recommended for all types of roofing systems. Install one vent per 1000 sq. ft. of roof area.
Dimensions:
Height: 5.50″
Base Diameter: 6.00″
Stack Diameter: 3.00″
Cap Height: 2.50″
RetroFit drains with expandable anti-back-up seal(s)
Constructed of a heavy gauge (.081)
Spun Aluminum
Bolt-in-place strainer dome
20-year warranty
PRODUCT

DESCRIPTION

MODEL 

UNITS/CASE

86111

Drain Pipe Size: 3″
Outlet Outside Diameter: 2.75″
Outlet Length: .727″

86111

6

86112

Drain Pipe Size: 4″
Outlet Outside Diameter: 3.75
Outlet Length: .727″

86112

6

86113

Drain Pipe Size: 6″
Outlet Outside Diameter: 5.75″
Outlet Length: .727″

86113

6
---
IPS Roofing Products, a division of IPS Corporation, is an industry leader in residential and commercial roofing products. Beginning with vent pipe flashings, IPS Roofing Products has sustained a superior reputation among roofing distributors and contractors for high quality product, committed service and industry expertise.
Our state-of-the-art manufacturing and distribution facility located in Collierville, TN promotes a broad offering of products. All products are tested to exceed strict code requirements and to assure quality, durability and safety.
This is why professional roofers choose IPS.
IPS Corporation has a long history of performance and innovation in plumbing products, adhesives, cements and other products spanning many industries.