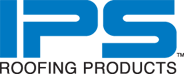 DCI Products partners with IPS Roofing Products
In 2017, DCI Products partnered with IPS Roofing Products to create a greater national distribution of our SmartVent, SmartRidge and ValleyVent products. You can now find these products as part of the IPS Roofing Products line. With a broader distribution area this has made our top selling products more readily available throughout the United States. Another benefit of our partnership is that DCI Products represents the IPS Roofing Products line in the Pennsylvania, Delaware and New Jersey.
DCI Products is still your source for technical support on all products manufactured in our facility. We now can also offer our customers more than just ventilation solutions, with Rain Collars, Pipe Collars, Commercial Ventilation and more products for residential and commercial roofing solutions. Please look at some of the top of the line products that we represent.
Please download this catalog for easy reference to all of the IPS Roofing Products product codes, case quantities, and information on how to order.
IPS Roofing Products, a division of IPS Corporation, is an industry leader in residential and commercial roofing products. Beginning with vent pipe flashings, IPS Roofing Products has sustained a superior reputation among roofing distributors and contractors for high quality product, committed service and industry expertise.
Our state-of-the-art manufacturing and distribution facility located in Collierville, TN promotes a broad offering of products. All products are tested to exceed strict code requirements and to assure quality, durability and safety.
This is why professional roofers choose IPS.
IPS Corporation has a long history of performance and innovation in plumbing products, adhesives, cements and other products spanning many industries.