For SmartBaffle and FasciaVent distributors please call us
Toll Free 800-622-4455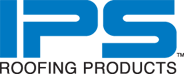 IPS Roofing Products is the national distributor of SmartVent, SmartRidge and ValleyVent across the United States to your local building supply stores. The map below will provide you with your local representative to better assist you.
DCI Products is still the manufacturer of these products and will always provide any technical assistance you may need when it comes to installation. Your questions are always welcome.
Zoom in and tap or click on the map to see who best can assist you with purchasing SmartVent, SmartRidge and ValleyVent
Please contact us directly regarding Flo-Free Leaf Guard Distributors and other ventilation solutions.
Note: SmartVent is widely available across the United States. In some cases, your local distributor branch/supplier may not currently stock SmartVent. Please contact your local sales representative to arrange for your local branch/supplier to make SmartVent available.

DCI Products – Important Links
North/East Roofing Contractors Association
National Association of the Remodeling Industry
National Association of Home Builders